Supersweet 100s (click on image for larger picture
Red/Gold Currant and Ladybug Tomato Seedlings (7 days)


Marglobe Tomato Seedling (7 days) (click on image for larger picture)
These are some of my tomato seeds, more specifically my supersweet, Red and Gold Currant and Lady Bug, marglobe, and tomatoes I planted a
week ago
have sprouted. A week is pretty accurate. Last year, it took my seeds 9 days to sprout. So, they are officially 2 days early! They're our little preemies. I can't wait to get my own home so I can garden in a bigger space. We currently have a backyard that is probably 10 feet by 10 feet to garden with. This is much bigger than my
other apartment backyard
which was half the size I have now.
Today, I plan on planting some
butterfly orchids,
zinnias-Giant Doubled Flower,
hollyhock-majorette mix,
chinese houses,
shoofly,
coleus,
hollyhock-burgandy,
maltese cross,
echinacea, and
Chinese lanterns
in a
72-cell pack
.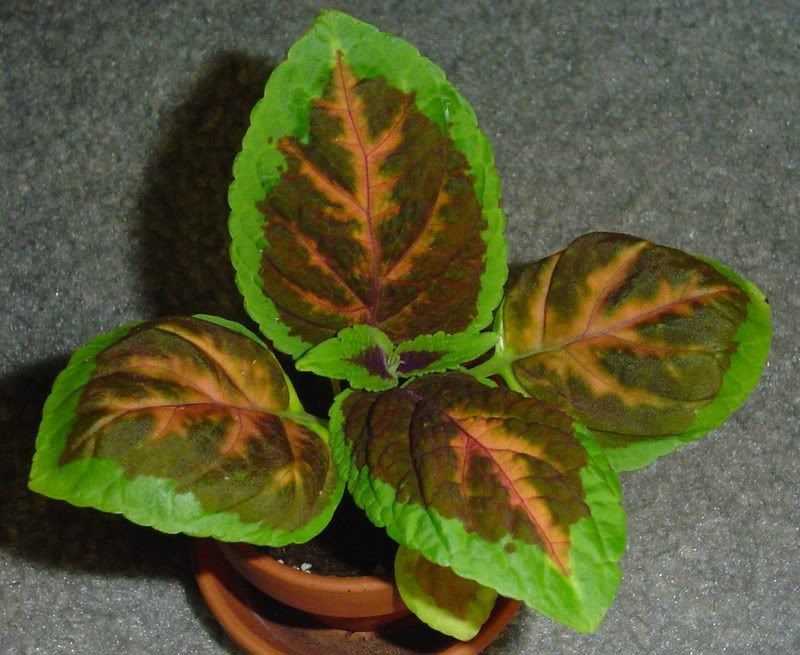 Pretty Coleus Seedling (click on image for larger picture)
On an ending note, I just wanted to show you guys my pretty coleus seedling. I potted it in one of my favor pots I gave away at my wedding. At the end of the wedding, there were a ton left so I took them home to garden with! Recylcing in action I guess...