White Impatien Flower (Click on picture for larger image)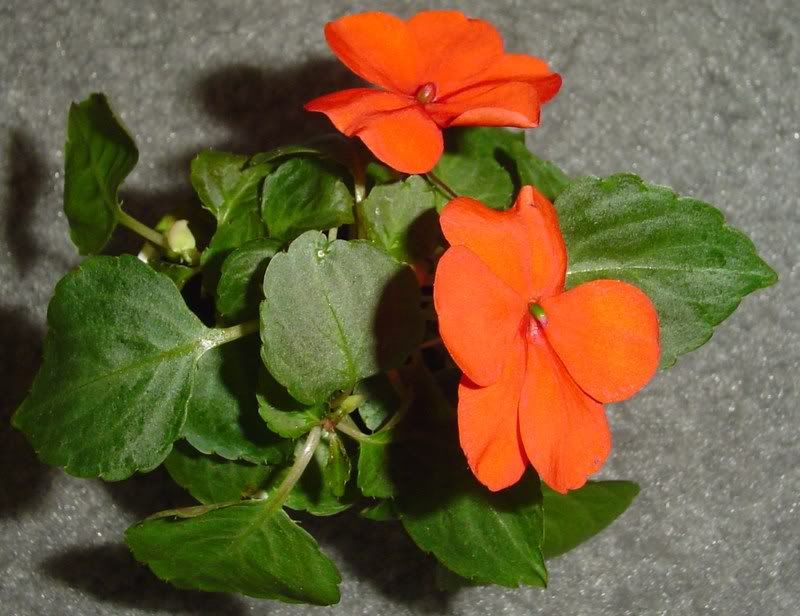 Red Impatien Flower (Click on picture for larger image)
Salmon Colored Impatien Flower (Click on picture for larger image)
I started some impatien seeds this winter for houseplants and they've started to bloom. Amazingly, they're three different colors: pink, red, and white. I just wanted to show everyone my first bloom of my impatiens. They're gorgeous. I'll eventually repot them into larger pots to allow them to grow a little bigger. I'll probably use terra cotta pots since I like the look of terra cotta.
Yesterday, I started some more seeds. I started some herb seeds (thyme broadleaf, rosemary, catnip, chives, oregano, and lemon balm) in these small ice cream pots you get at the grocery store. I also started some more swiss chard-bright lights in peat pellets. I was so excited when I got these as an exchange from my garden buddy, Mary Ellen. I've always wanted to try these and was going to get some at the store next time I was out. Luckily, I got my seed package in the mail before that! I also started my first flower seeds as well. I started some
stocks 10 weeks
, wonder eggs, hosta, and
snapdragon (first ladies mix)
. I'm excited to see how the wonder eggs and hosta will do. I have a bit of shade in my garden and am hoping the hosta will do well there. Here's hoping...