Plants from our wedding. These are cyclamens (click on image for larger picture)
On the first of March, I was busily planting seeds. I planted a variety of basils that include lemon basil, Thai basil, sweet basil, and a large leaf variety. I started my cucumbers (straight 8) and squash (black zucchini, spaghetti, early prolific) together in small cups. I set this tray outside so they can germinate under the nice sun. I also started some oriental poppies and Shirley red poppies. Some poppies I planted earlier this week have already sprouted and doing very well. To end the first day of March, I started some nasturtiums (9 pellets) and 4 o clocks (6 pellets)

I started bulbs yesterday night (03-03). I started some tulips, grape hyacinths, narcissus ice-follies, and muscari bulbs.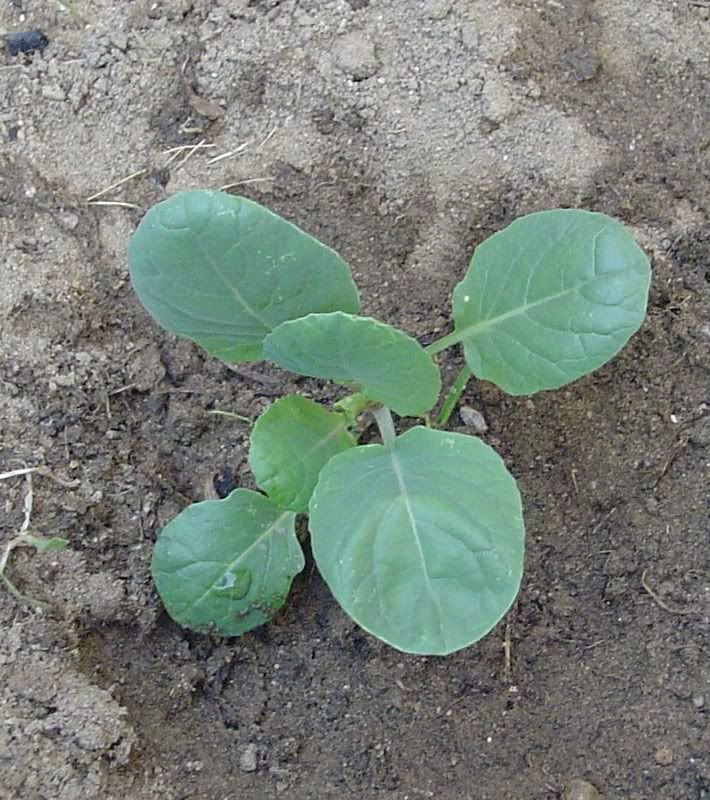 Cabbage Early Golden Acres Seedling at 40 days (click on image for larger picture)
My seedlings are doing well except for a bout of aphids. I found some aphids on my African violet and they somehow migrated to my little seedlings. I cleaned them with alcohol and soap/water mixture. The soap and alcohol does something to the aphids. Maybe suffocates them. Anyways, it worked so I was happy. I plan on transplanting my tomato seedlings into bigger pots tomorrow or Thursday and set them out under the sun for a little bit or until it rains (which is estimated to be on Sunday into Monday). We hope not but we'll see.
Today, I planted some watermelon radish, nasturtiums, great lakes lettuce, sunflowers, Pinocchio pepper, 4 o' clocks, daisy bush and marigold seeds. I am interested in seeing the watermelon radish grow. I hope it does well!

Happy gardening everyone!