Last Thursday, I was at Lowes looking at all the pretty plants and I happened across a seed rack of fall vegetables. I stopped and perused the different types of lettuces, peas, beans, spinach, radishes, and lettuce seeds. As I was leaving, something caught my eye: a packet of coleus seeds. Two weeks ago, I had ordered some coleus seeds from groco.com and they hadn't come in yet so, on an impulse, I bought it (since then, I've received them). On Friday, I potted these tiny little seeds in a leftover salsa container with holes punched in the bottom for drainage. I covered the container with plastic to keep the humidity high and placed them underneath my grow lights. Today, I noticed I had some growth! They are very minute and tiny but nonetheless some action!

Some advice I would suggest in planting coleus seeds is

Mix the seeds with sand and sprinkle the mixture lightly over dry potting soil (I
use regular potting soil rather than the seed starting mix b/c it's a lot
cheaper).


Cover the seed/sand mixture with a light dusting of more potting soil


Sprinkle enough water to moisten the mix


Cover the container with plastic wrap (I use a rubber band to secure the plastic
wrap to the container) to maintain humidity


Coleus Seedlings (very tiny) For a bigger picture, click on the picture.

It took 7 days for the seeds to germinate so all in all, I believe it was quite successful. Now I patiently wait for it to grow bushy so I can take cuttings and propagate them and give them away as gifts!

Speaking of cuttings, I recently went around my work and got some cuttings and seeds. I work at a university and I know the facilities employees very well and they know me as the plant girl. I am always asking them for cuttings from wisteria vines and left over seed trays. The university is well known for its landscape and abundance of ponds (we have 6-8 ponds sprinkled across the campus). The plants vary from rose bushes (the president's donor rose bushes that go for $200.00 a plant, needless to say I didn't "sponsor" one) to geraniums, wisteria, ginkgo biloba trees, Japanese maples, pines, daylilies, agapanthus, etc. etc. etc.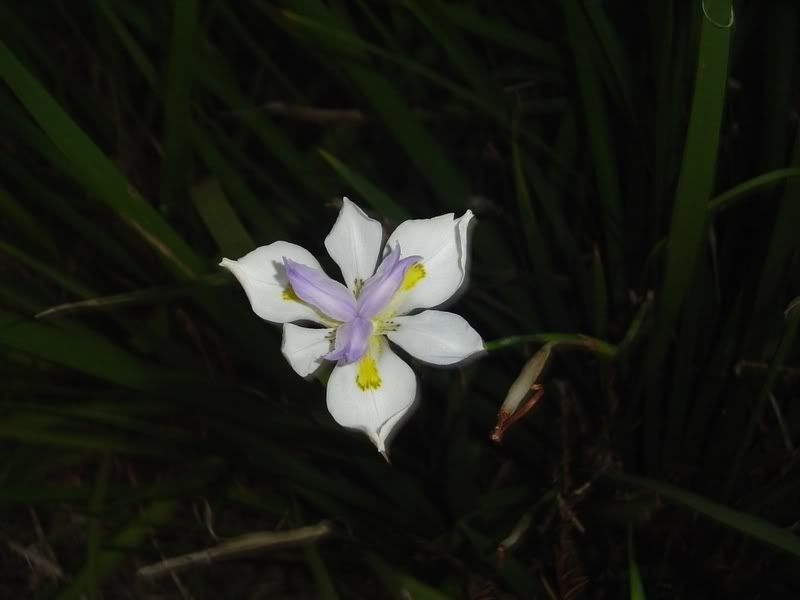 Daylily Plant I collected seeds from...
So, about two weeks ago, I went on a break and noticed that the daylilies were producing a lot of seed. I asked the gardening department if I could collect these and they of course said go for it (they're super nice). So I went around and collected a ton of daylily seeds. I probably have ½ a pound of daylily seeds from all around the campus. Anybody want some? Check out my trade list for trades. I also collected agapanthus seeds as well.
I also took some geranium cuttings (red and bright pink colors), semi- wood cuttings from different bushes and plants and some pine cones. I put the cuttings in a pot with a freezer-size zip lock bag over them. I put them under my grow lights and will let them stay there for a couple of months. They have good company with my ivy and boxwood cuttings. Well that's all for now. Happy gardening everyone.